Francesca Torzo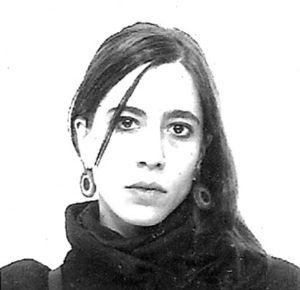 Francesca Torzo, who designed the Z33 handle for her project No 9 – z33 in Hasselt, Belgium, is one of Italy's most interesting new architects.

Born in Padua, Italy, she studied architecture at TU Delft, ETSAB Barcelona, Accademia di Architettura di Mendrisio (Switzerland) and IUAV in Venice.
In 2001 she developed an experimental method for dry construction in stone with the engineer Jurg Conzett and HTW at Chur, in Switzerland.

She worked in Switzerland for Peter Zumthor and for Bosshard Vaquer architekten, before setting up her own practice in Genoa, Italy, in 2008.

From 2009 to 2017, Torzo taught at Atelier Bearth in Accademia di Architettura di Mendrisio , in Switzerland. She is currently a professor at Bergen Arkitekthøgskole, Norway.

In 2018, her Z33 handle was shown at the Venice Biennale. It is supremely elegant, with a twisted form that is comfortable to hold and a slightly indented thumb position. It is part of a series of elements that Torzo has designed specially for the project.
Francesca Torzo products