Juhani Pallasmaa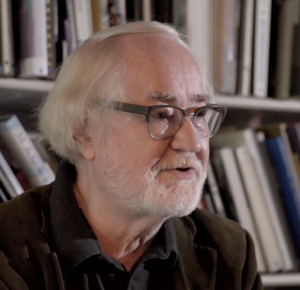 Finnish architect Juhani Pallasmaa (born in 1936) has long been concerned with the psychological and tactile properties of buildings. Many of his projects have been small, but in 2006 he completed his largest building, the Kamppi Centre. Other notable buildings include the Cranbrook Academy of Art in Michigan (1994) and the Bank of Finland Museum (2003).
In 1991, he was invited to exhibit at the Finnish pavilion at the Venice Biennale, and he chose to design and prototype a series of door handles. Now izé is able to offer those handles to its customers. He described his interest in these elements by saying, 'A door handle is the smallest element that can express courtesy. It can invite the hand in a kind manner. I have always wanted to emphasise the tactile element – vision is not the most important element in architecture – it may well be tactility. Even through vision we touch surfaces. '
Please, check out the video with Juhani Pallasmaa.
Juhani Pallasmaa products