izé and Francesca Torzo at Venice Biennale 2018
izé and Francesca Torzo at Venice Architecture Biennale 2018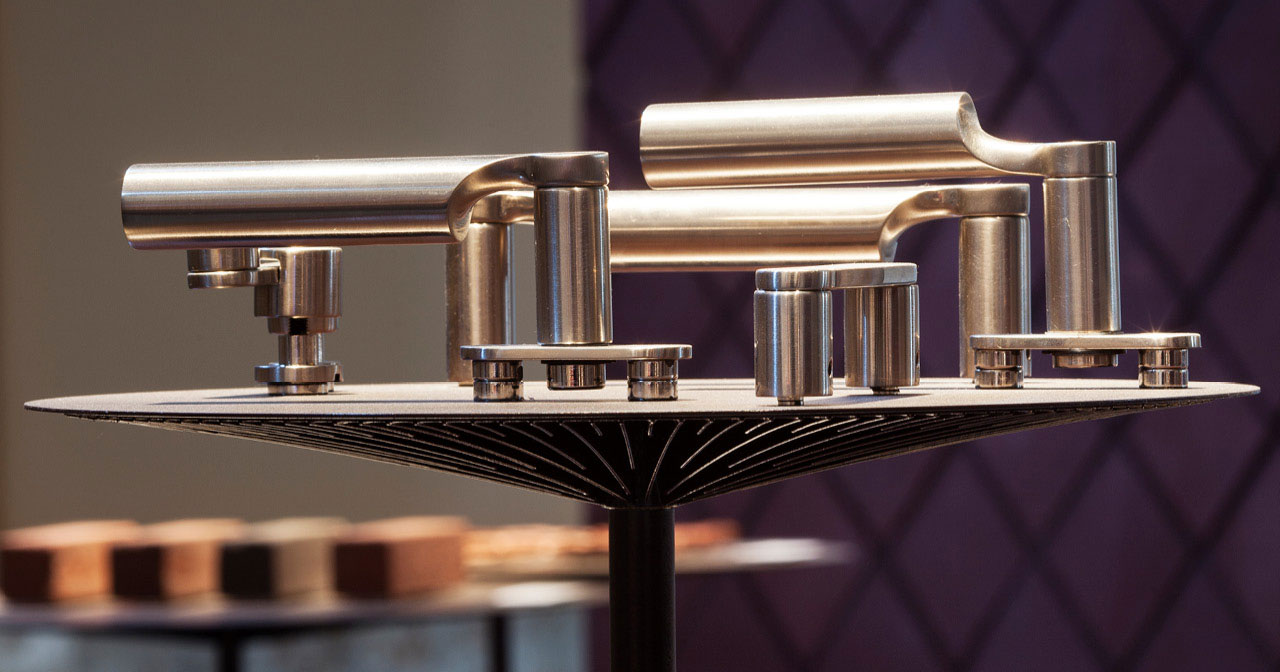 * image Francesco Galli, courtesy La Biennale di Venezia
Luxury handles for Belgian project demonstrate 'freespace'
Handles that Izé made for Italian architect Francesca Torzo are on show at this year's Venice Biennale. The directors of of 16th International Architecture Exhibition , la Biennale di Venezia, Yvonne Farrell and Shelley McNamara of Grafton Architects, chose Torzo to exhibit in the Corderie (the former rope works) which houses the main exhibition of the event, which this year has the theme 'freespace'.
Torzo is showing work from her project z33 House for Contemporary Art in Hasselt, Belgium. This is a contemporary art gallery set within a historic complex of buildings. Torzo has given sensitive consideration to every element of the building, including the door and window handles which she has designed with Izé.
Called the Z33 handle, it is supremely elegant, with a twisted form that is comfortable to hold and a slightly indented thumb position. It is part of a series of elements that Torzo has designed specially for the project.
Z33's  inclusion at the Biennale is a recognition of the level of thought that has gone into its design, and  Torzo's concern to make every element of the building, including the handles, a pleasure to experience.
Dave Bradshaw,  managing director of Izé, said, 'Our collaboration with Francesca is a very special one, as we recognise her professionalism and degree of dedication to every aspect of the project. We are proud and delighted that she will be exhibiting our handle at the Venice Biennale.'
* image Francesco Galli, courtesy La Biennale di Venezia
Where?
Venice, Giardini – Arsenale
When?
May 26th – November 25th, 2018
Interested in knowing more? Fill in this quick form and we will get back to you